Visec Lpr Cloud SA
1.8 Billion license plates, growing at the rate of 4 million per day into a
centralized
database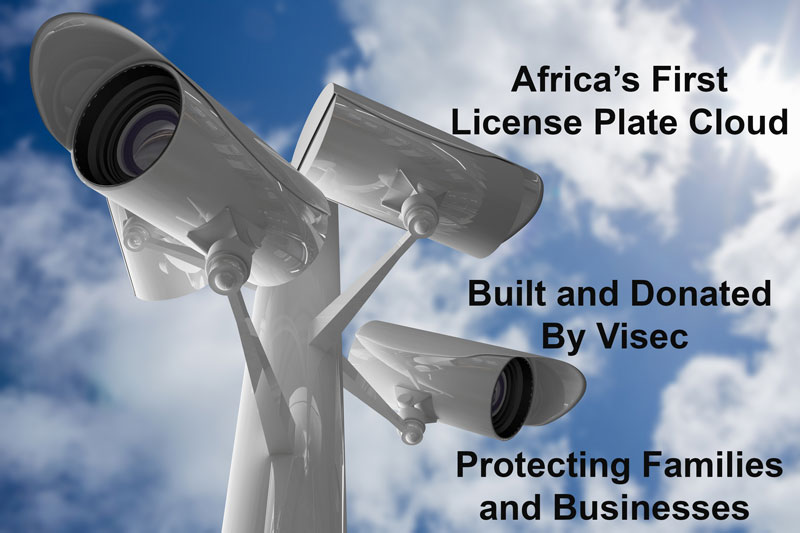 World's First License Plate Recognition Cloud
Currently managing over 1.8 billion license plates securely

Managed and maintained By Visec

Real time Cloud storage, retrieval and access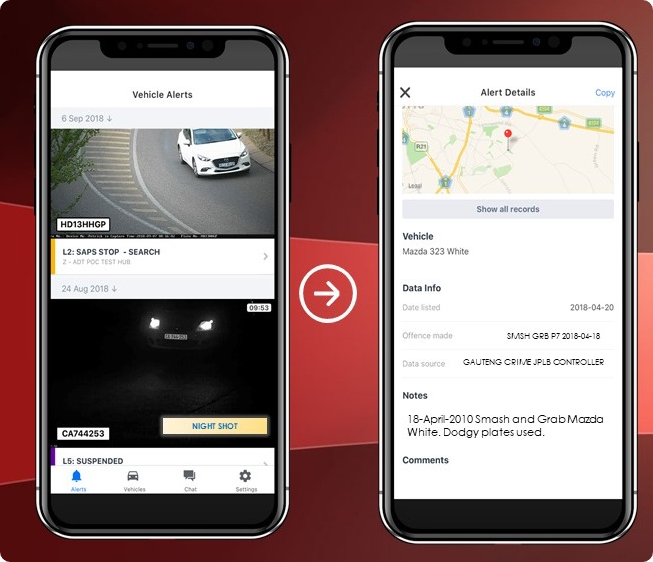 Visec
®
Cloud- real time IOS/Android app
The Visec Lpr Cloud was created, funded and owned by Visec, and the Vehicle of Interest (VOI) database is heavily used by South African Police License Plate Data Custodians (SAPS's LPR Data Custodians.). Visec created this powerful technology in consideration of the well being and safety of ALL South Africans. To accomplish this task, Visec invested years of work, extensive funding, and countless consultation from security professionals, and police officers. The result is a state of the art (and only) African LPR cloud.
Visec continues to maintain the LPR Cloud with an expert technical team and sophisticated technology infrastructure.
Current approved users of the Visec l include numerous SAPS members, Hawks, NPA, SAN Parks, City Councils, Metro Police, Law Enforcement, Approved Neighborhood Watch Operations managers, Border Control, Cash-in-Transit and Car Rental Risk Investigators.
Visec's Research and Development is Based on the Following Visec Core Competencies:
Utilize a Team of NASA LEVEL Programmers

Produce Internal White Papers

Conduct Feasibility Studies

Apply Quantitative & Qualitative Research

Utilize Market Drivers and Forecasts

Continually explore the Global Market outlook for Video Surveillance

Staying competitive requires constant development. The programming team and staff reach 7 countries and the Visec 'think tank' has truly become an ensemble of worldwide thought leaders.

As such, the Visec programming team never sleeps.
Leveraging Resources

Coordinating on Strategic Development

Ability to Identify Specific Areas of Growth

Developing a Scalable Product

Maintaining a Competitive Advantage

Ensuring the Client has the Most Advanced Solution

Visec team members live, play and work in cities across South Africa. Visec's primary focus is to improve safety through the best technology available.
For more information on how you can connect the Visec Cloud to your neighborhood watch or business, please
contact us.