Visec® releases new Version of VMS Software with Revolutionary AI-Powered License Plate Recognition Capabilities to detect Vehicles without a License Plate, Now Includes a Free Lifetime License for One Camera
08 May, 2023, Capetown, South Africa, Visec, the leading provider of a cutting-edge suite of video surveillance software solutions, announces a new version of its Video Management Software (VMS) which now incorporates its flagship Visec License Plate Recognition (LPR) system utilizing an advanced AI powered engine.

Visec's VMS is a locally hosted software that enables users to record, analyze, and playback video footage from connected cameras over the internet such as IP Cameras or through direct local network connections, including analog cameras.
The Visec VMS now comes standard with the Visec LPR system that utilizes highly sophisticated AI models, such as deep learning algorithms, for unparalleled accuracy and efficiency.
A revolutionary feature of the new Visec LPR is the capability to detect and alert users in real time when a vehicle does not have a license plate, this distinguishing characteristic sets it apart from other LPR providers that lack this function, giving Visec a competitive advantage in the marketplace.
Being able to detect vehicles without license plates is of the utmost importance as it plays a critical role in mitigating the impact of crimes.
According to Visec, it is a common tactic among criminals to remove license plates temporarily to evade detection, and this feature makes the ability to detect such vehicles all the more essential.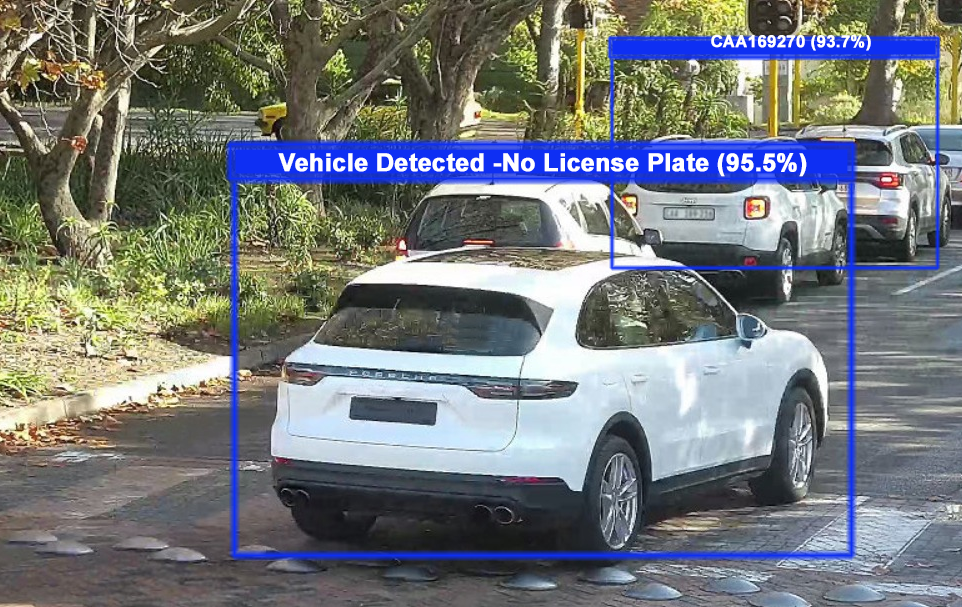 Visec has also announced that every download of the new VMS version will include a Free single camera license with embedded LPR functionality.
"This latest version of our VMS along with its grounding breaking LPR capabilities establishes Visec as an industry leader in the deployment of Artificial Intelligence technologies," states Joseph Matthews, Managing Director of Visec. "We are now excited to offer a Free 1 Camera license to help our fellow citizens stay safe and secure. We believe that by empowering local communities with cutting-edge technology like Visec's VMS and LPR, we can make a real difference in improving the safety and security of South Africa."
Visec's VMS with integrated LPR system has an extensive range of applications, including crime fighting, law enforcement, commercial application, auto repossession, parking management, tolling, and assisting with neighborhood watches. The LPR system is designed to support 99% of ONVIF cameras available on the market, making it highly adaptable to existing surveillance systems.
About Visec
With its principal offices in South Africa, Visec has cemented its position as a leader in the video management software industry, delivering advanced solutions that cater to the most demanding security needs of commercial, law enforcement, and neighborhood watch clients. Visec processes between 1-3 million license plates daily, and its database contains over 1 billion historical license plates, making it one of the oldest and largest license plate clouds in South Africa, used by various law enforcement agencies, including SAPS Members, Hawks, NPA, SAN Parks, City Councils, Metro Police, and more. The Visec software suite also includes unique features such as QR code reading with a 99.9% accuracy rate from normal IP cameras and the ability to read multiple QR codes simultaneously using a single camera. Backed by a team of NASA level programmers, Visec's commitment to cutting edge technology and software engineering standards make it a leader in the surveillance industry.
Visec is built for windows 10 & 11.
Minimum: dual-core processor (recommended quad-core)
Minimum: 8GB ram (recommended 16gb ram+)
Video Card: Modern GPU card (Nvidia suggested)