About Us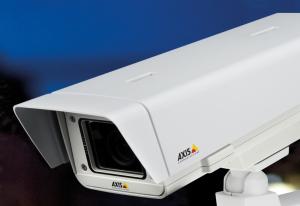 Visec was invented in 2002, by Philex Enterprises, Inc.,
a software development company in operations since 1994, whose principal offices are based in Los Angeles, California, USA. The company employs a team of NASA Level programmers with an expertise in developing advanced mathematical algorithms using data modeling from super computers for generating IP video applications.
The idea for Visec came after the company's corporate offices were burglarized. Unable to find a cost effective surveillance system that was hi-tech and affordable, the company spent several years and invested millions of dollars to develop a surveillance system that incorporates all the cutting edge features found in military grade applications and those to protect critical infrastructure. With the one exception, Visec was engineered to be very easy to use.
Visec Globally Ranks in the TOP 5 Percentile
: Fast forward 14 years later and Visec continues to earn a global ranking in the TOP 5 Percentile of all video surveillance applications in existence.
Visec engineers have invested considerable time and resources to a produce a superior video surveillance solution that meet's today's most rigorous industry demands.
Our Research and Development is Based on the Following Visec Core Competencies:
•
Utilize a Team of NASA LEVEL Programmers
•
Produce Internal White Papers
•
Conduct Feasibility Studies
•
Apply Quantitative & Qualitative Research
•
Utilize Market Drivers and Forecasts
•
Continually explore the Global Market outlook for Video Surveillance
Staying competitive requires constant development. The programming team and staff reach 7 countries and the Visec 'think tank' has truly become an ensemble of worldwide thought leaders.
As such, the Visec programming team never sleeps.
•
Coordinating on Strategic Development
•
Ability to Identify Specific Areas of Growth
•
Developing a Scalable Product
•
Maintaining a Competitive Advantage
•
Ensuring the Client has the Most Advanced Solution
Visec is installed in over 50 countries on both consumer and commercial use.
Visec is continually being evolved with heavy research and development to guarantee the best and easiest surveillance software in the market!
USA, Africa and the World
Visec has its principal offices in South Africa and the United States.
As part of its international expansion abroad and recognizing key emerging economies, Visec has representation and clientele in all major countries around the world.
Visec's ingenuity has produced a suite of proprietary technology that is based on a significant investment of time and capital. Some key technologies include
•
Visec Software Control Technology
•
Visec Proprietary Motion Detection Technology (VPMD)
•
Visec Remote Monitor Technology (VRM)
•
Visec License Plate Recognition Technology (VLPR)
•
Visec Automation Technology (VAT)
•
Visec Streaming on Demand Technology (VSD)
Several of our technologies are licensed to many well-known companies on an OEM basis under strict contractual secrecy.
However, no matter how proud we are of Visec, you the end customer constitute our highest priorities. Whether it's a police station, airport, small business or homeowner, ensuring that you have peace of mind is what counts.